July 23, 2020
Turn on New Calling and Meeting Experience in MS Teams
Hi colleagues, with the COVID-19 situation there has been acceleration in the development pace of Microsoft Teams. And in Microsoft Inspire, MS Teams has been a hero application focused by all other tools. So, to make it more efficient Microsoft Teams team has brought new update on Teams desktop application. This is a kind of preview type, so you need to manually enable this new feature on your desktop application.
So how do I Enable this feature? This is quite simple.
Select you profile Picture at the Top Right corner of MS teams, then select Settings.

After that select in General and Check on Turn on new meeting experience.

After this you need to restart your Teams by quitting and reopening.
After you restart your MS Teams, you might see a notification that announces the new experience or reminds you to turn it on (In my case I did not got). Choose Turn it on now.
Once you turn this feature on, you will get below experiences.
Firstly, Calls and Meetings will pop out into their own window, separate from the main Teams window.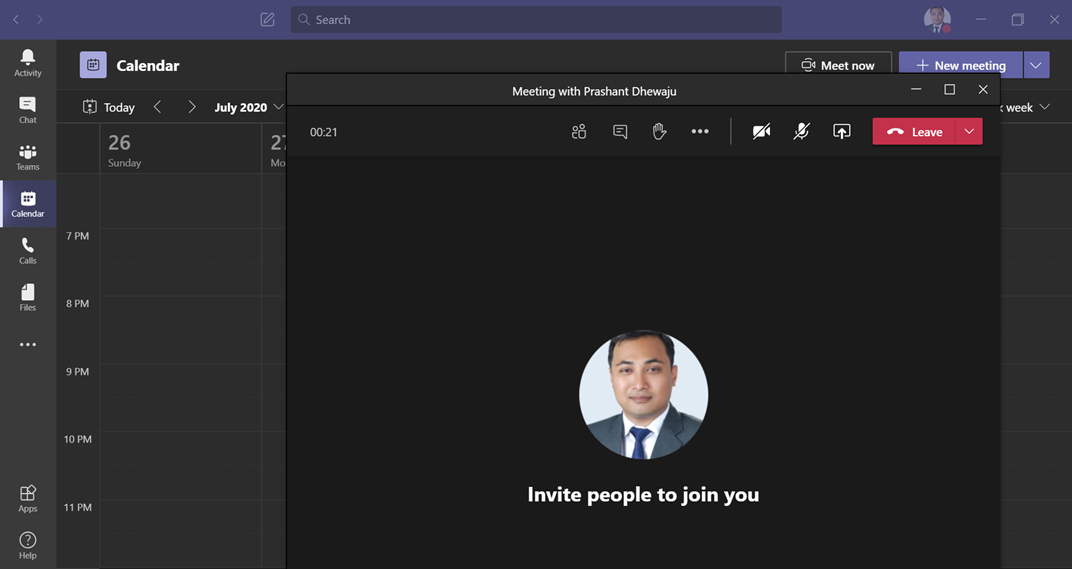 Meeting controls are moved to the top of the meeting screen. They're docked there so you always have access to them (without jiggling your mouse) and they're out of the way of the content and video that's being shared.
Large gallery view lets you see up to 49 video streams at once. This view is available when there are 10 or more attendees who are sharing video. To switch to large gallery, go to More options (…) in the meeting controls > Large gallery.
Something like this.
Together mode lets you feel like you're in the same shared space with everyone in the meeting. (It might be even more fun than Large gallery.) It's in the same menu as Large gallery, just below it. Here's Together mode (unfortunately not enable for my Teams yet )
Hope this will make us easier to communicate in future… and wait… there is more new features coming up