February 7, 2019
[solved] Exchange 2019 installation issue ExSMIME.dll
Hi Folks, it has been more than 6 months Exchange 2019 has been introduced by Microsoft. This blog might be let, but still useful for installation of Exchange 2019. I have been doing configuration on the pre-released version of Exchange 2019 as MVP of Office 365. Working with
Exchange 2019 it was quite exciting. After long, I though to use Exchange 2019 RTM. And suddenly on Exchange 2019 installation issue ExSMIME.dll has been appeared during Transport service configuration.
Going through the further detail I found that ExSMIME.dll is not be able to get register. Even using regsvr32 ExSMIME.dll the issue has been solved.
So I went through some Microsoft document, found the pre-requisites for the Exchange 2019 was VC++ 2012 CU4
not
VC++ 2013 .
Unfortunately, installing VC++2013 does not include the required file for the Exchange 2019. After installing VC++ 2012 CU4, everything was smooth. I was able to complete the Installation.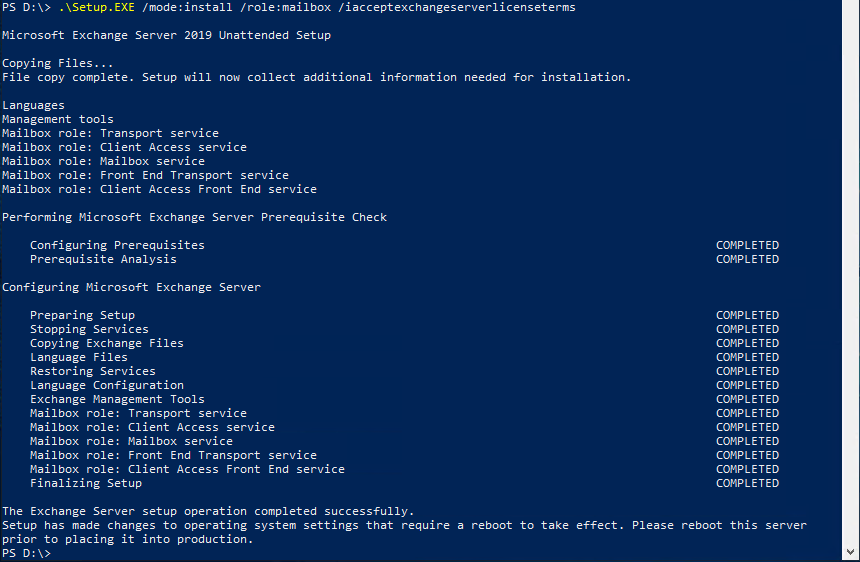 Hence, I was successfully able to install Exchange 2019.