March 17, 2019
Nature is Change, and change is Nature. Similarly, everything that evolve must extinct, because the better always replace the good. And the same thing applies to the email as this is question to future of it. Or it will just be the process alert and notification? Since the first email Program "MAILBOX" was introduced all the way back in 1965 to the ARPANET, it has been much more evolved as electronic mail. Around 1980's Internet Service Provider (ISPs) has begun connecting the people across the world. And by 1993 the word 'electronic mail' has been replaced by 'email'.
After onward era of email has been started with imitative fuel of AOL, Yahoo, Hotmail like service providers. Since first commercial email, there has been a lot of changes in the way we receive, view and send the content of emails. And we shouldn't forget to thank Ray Tomlinson who made it possibility to have unique email address with concept of putting '@' between the name and domain.
In 1993, it was first time we were able to send and receive email
through browser. And since then it has started to popup in our desktop (PC's) application, Phones, Tablets and other devices. Now email is not only in the form of text, it has been evolved to voice as well to the instructions. This portion of technology is making life easier and efficient. At the same time, people started to get wanted email which were not relevant to them and some emails were there to eve drop their information's. These emails were later categories as SPAM, Phishing, Malware depending upon their behavior. To fight back with such threats, programs like Anti-Spam, Anti-Malware, Anti-phishing, zero-day attack has been developed and still electronic security giants are fighting for it to make our digital world Secure. To make our digital world secure, they are coming up with different
parameters like bulk mail, SCL, URL filter, IP listing and all. Over here we should not forget to thank SPAMHAUS for actively help to get us secure emails. Emails has always not been threatening by external world of internet, but also with the inside organization. To secure email within inside the organization, email service providers are coming up with solutions like IRM (Information Rights Management), DLP (Data Leakage Protection) and other few technologies. Not only that organization like European Union's are now making mandatory of using General Data Protection Regulation (GDPR) on email services but whole world.
So then what next??, we are always taking about the evolution of email so will email be like dinosaurs. There are over 6.69 billion email accounts, this figure is predicted to reach 7.91 billion by 2022. And still there has been a lot of debate going on, what will be the future of email? will it be replaced? There are a lot of community telling email is not going to die and cannot be replaced. This is because it has been as a part of world economy now, one of the surveys shows More than 60% of customers (those 25 or older in particular) would prefer to be contacted by brands via email. -Adobe "Email use 2017 -us Report" 2018. And for email marketing 87% of B2B content marketers use email marketing for lead nurturing – CMI "B2B Content Marketing Research" (2019). Even for the new startup, email has been one of the most efficient utility to get reach out or do advertisement. It is said that every year 74 trillion of emails are sent as a marketing campaign to the consumers. Looking at this volume, we must admit there are a lot of roots which cannot kill email service so soon. Not only the behavioral analysis of the marketing or public/private sectors. There is a sentiment touch in email, as in earlier days people use to write mail and with the SMS 140-character burst it can't be happening.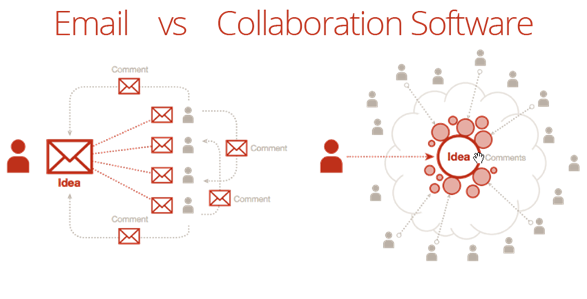 But still there are some people, who says email is the slow way to communicate in this era of digital world. When we send an email, it might take an hour to get respond back. Which is killing the productivity of the workers. To make email more efficient it should be Realtime and responsive or auto answering the regular questions. Hence most of the organization do have FAQ bots on their website. If any user is having issue with their product, they do have simple bots to answer it. And still if it doesn't resolve, they redirect to the call center to resolve it. So, people are hating to wait for the responses. Hence, if you can see the GEN-Z they are different in social media to express themselves like snapchat, Instagram, twitter, Facebook and all. For any organization, they are making the forms with auto-responding solution instead of writing long unstructured email and get intervein flow. Again, if we check we get the issue registering portal instead of email to send. So that the data's get normalized automatically as well structured for future reference. For the inside organization, technology like slack and Microsoft Teams are killing the email. Now people do have alternate method of communicate in much quicker and efficient way for Slack and Microsoft Teams. With the application like Slack and Microsoft Teams, people can create a thread of discussion, attach document, mentions teammate, present Power BI, chat, audio, video, plan with teams and many more on much cleaner way than email.
So, taking part as a conclusion, Email has been slowed like the analogue system and new application like Teams and Slack are much faster. Also, these applications do have specific input of structured data's to be stored inside for the future reference. In another context email has been more secured due to it's IRM and encryption features which helps on Data Leakage Protection. But in case of Teams and slack that still need to be built. Hence in overall Email might be a little old fashioned but still strong for the communication whereas Teams and Slack are much faster and efficient. There are a lot of chances that email is going to be extinct, instead it might be replaced my small notification and alert message. People will just know what is happening with their request in short forms instead of reading whole email. This might the change of next generation for quicker response.